Everyone loves a good Piknic!
Montreal's Piknic Electronik is incredibly pleased to announce the imminent launch of a new Piknic on the global circuit. This latest international venture is slated to debut on January 11th, 2015, in Melbourne, Australia. Created in collaboration with Stable Music, the first Australian edition of the event is the second international Piknic, following the Barcelona event that first launched in 2012. With an eye toward international projects currently in development, Piknic Electronik assures that this new destination will only be the first in a series of global events to be announced soon.
Destination Melbourne in January 2015!

It's official: from January 11th to March 29th, 2015, Piknic Electronik will spend the winter down south for the very first time – in Melbourne, Australia. As usual, Piknic has chosen one of the most emblematic places in the city to set down its flagship roots. Following a tradition that began in Montreal's Jean-Drapeau park in 2003, and then in Barcelona's Montjuïc park in 2012, finally in Melbourne, Piknic Electronik will be held in various unique venues and locations around this great city of Melbourne. All in all, this first edition will offer 12 Sundays where people can come to discover and share their passion for electronic music.
A Montreal Recipe, Adapted to Suit All the World's Flavours
In Melbourne, the Piknic formula remains the same as that of Montreal's original but, as in Barcelona, Australian event partners Stable Music has been given carte blanche to tailor the event in appropriately local colours to give the edition its own personality. As always, the satellite event is being developed in close collaboration with Piknic's Department for International Development. And as the resounding success of the Catalan edition has shown in just three years, Piknic can cater to the tastes of many cultures. This second international edition is the first of a series of worldwide announcements to come. Indeed, Pascal Lefebvre, Piknic Electronik's president, says he is "currently in discussions to set down the Piknic banner in several other major cities around the globe. Our plan is to announce 10 new cities over the next 5 years."
To read all about Piknic @ Melbourne, visit the Facebook page https://www.facebook.com/PiknicElectronikMelbourne?fref=ts
Piknic's January Line Up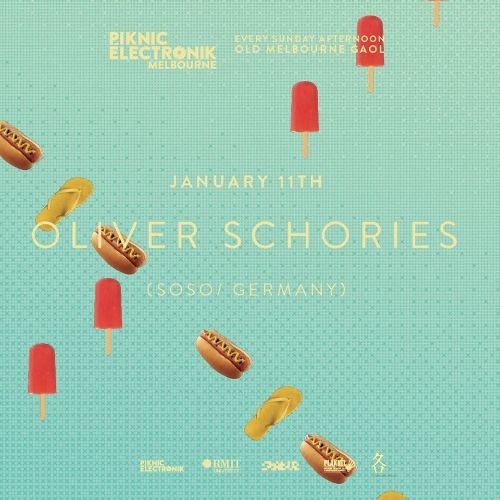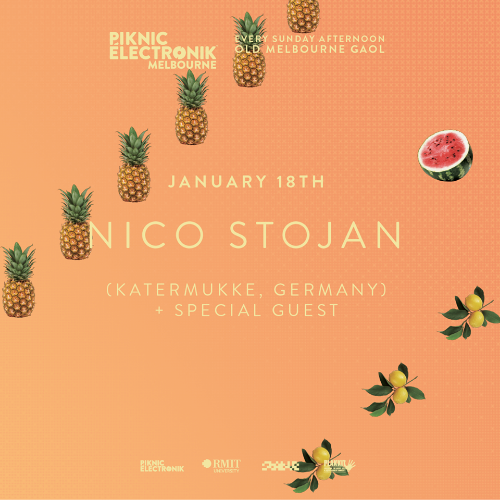 February Line Up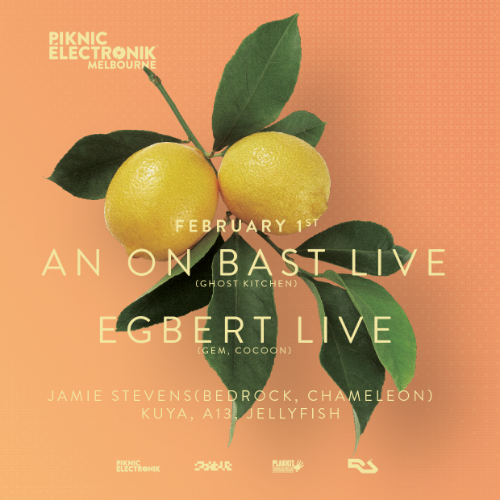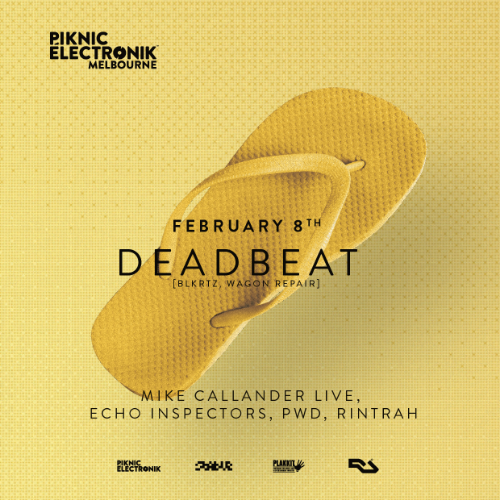 March Line Up