Pineapple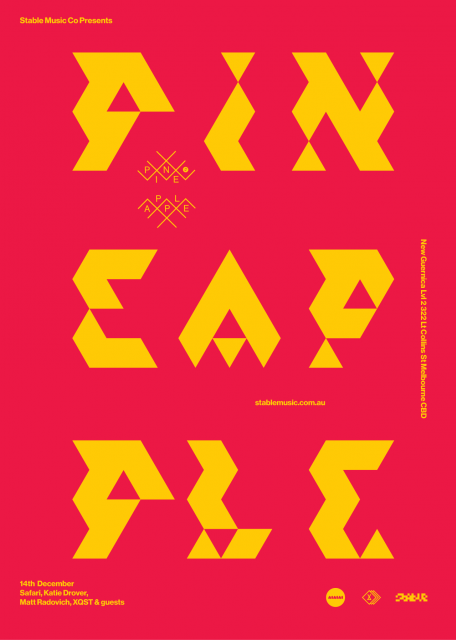 You're a bit picky about your house and techno, but still want to keep your options open, whichever way you swing, PINEAPPLE
It's Saturday night, you're with the girls, dinner has been great and you want to take it up a notch? Something sweet, yet acidy, PINEAPPLE.
PINEAPPLE, your new Stable Music Monthly Club Night at New Guernica fitting, right?
Safari, Matt Radovich, Katie Drover, Rocco Rossouw – XQST & Harrison Greig-Hurtig will be juicing opening night.
$15 entry $10 on guest list.
Monthly guest both domestic & international.
requests to get involved, contact Safari Stable Music.